This cave is located in the swamp east of Venore. Filled with a small variety of weaker Orcs, it definitely is a great place to hunt for lower levels. To hunt in this cave, you will need a shovel and a rope.
Click Here to Show/Hide Spoiler Information
Spoiler warning: Quest and/or game spoiling details follow. (
Settings
: hidden content)
Spoiler ends here.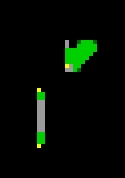 First overground floor creatures

| Name | | EXP | HP | Loot |
| --- | --- | --- | --- | --- |
| Snake | | 10 | 15 | This creature drops no loot. |
| Orc | | 25 | 70 | |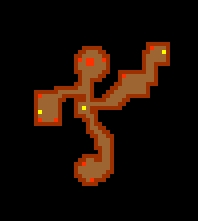 First underground floor creatures

| Name | | EXP | HP | Loot |
| --- | --- | --- | --- | --- |
| Snake | | 10 | 15 | This creature drops no loot. |
| Orc | | 25 | 70 | |
| Orc Spearman | | 38 | 105 | |