The Venore Libraries is a collection of libraries that are all found outside of (but closest to) the city of Venore. Books can be found lying around on the Plains of Havoc, in the Green Claw Swamp, in the Dream Realm, and in the Ferngrims Gate area. Venore itself does not contain any libraries, but nevertheless at least one book can be found here.
|Offline Training (Book)

Some bookcases can be found among the ruins of the Dark Cathedral.
Second Floor
These bookcases are found on the second floor underground. As soon as you go down the stairs to the second floor, head north.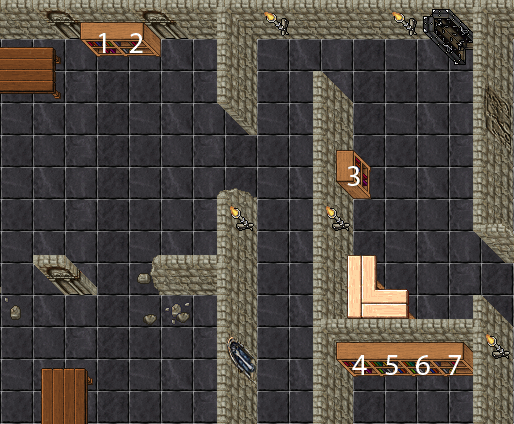 These bookcases are EMPTY:
First, Second, Third
Third Floor

The third floor holds quite a few documents which seem to be journals. As soon as you enter the teleport on the second floor, head north.
These bookcases are EMPTY:
None.
Eleventh Bookcase

| Name | Book Type | Short Description |
| --- | --- | --- |

One floor up in the Abandoned Monastery three bookcases are located. These can only be reached through levitation.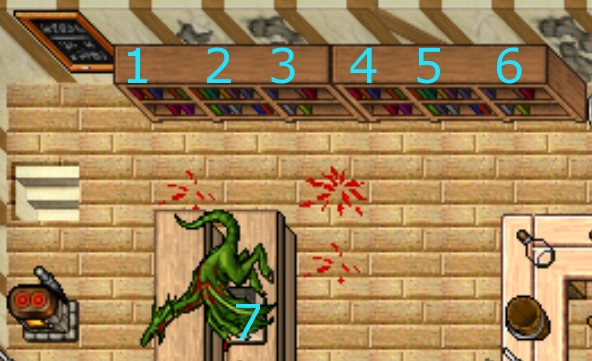 This library is located here, on the second floor of the building.
Seventh (Counter)

| Name | Book Type | Short Description |
| --- | --- | --- |
Cyclops Camp
Others
The first book can be found in a hidden underground passage at the red exclamation mark below, on a barrel in the swamps, northwest of Villa Scapula. The other seven books are located inside Villa Scapula, on different floors and in different locations. The last one can only be obtained during a quest and is not included in the picture. All eight books together make up a role-playing background to explain the story of the Black Knight.
Others
This section of the Dream Realm is a fascinating and mysterious depository for books filled with information on the Nightmare Knights and their battle against the Ruthless Seven. To be able to access this area, you need to work on or have the Dreamer's Challenge Quest completed.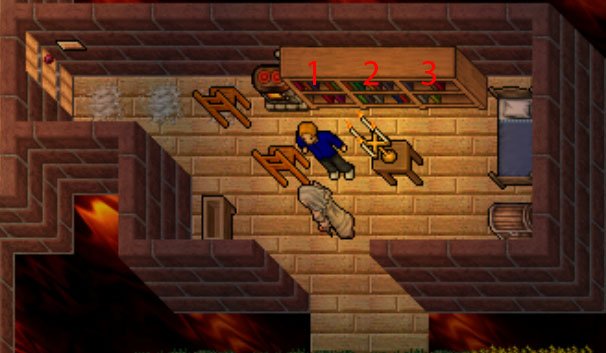 Sleeping Quarters
Before you can enter the Dream Realm, you have to prove your worthiness by doing the Dreamer's Challenge Quest. During one of the tests, you come across what seems to be a sleeping quarter. Several books can be found there, which can read below.
Extension:DynamicPageList (DPL), version 2.3.0 : Warning: No results.
Libraries in Tibia
Town
Wilderness
Other
Community content is available under
CC-BY-SA
unless otherwise noted.