To celebrate our 10th anniversary, we want to give our users the oportunity to win rare items like the trophies of excellence and the heavily bound book, our fansite item. We also think it's time for some changes and we want to start with our logos! So you have the oportunity to send us your works, we will evaluate them, forward the best ones CipSoft's graphic artists and they will choose the top 3 who will receive ingame prizes. The best set of logos will be used as our official logo in Tibia.com's fansite section and on Wikia.
Important links:
Don't forget to check out our Anniversary Lottery!
Rules
Note: Due to a mistake the rules were changed on December 21. There is no longer a limit of 1 entry per user. You may submit your secondary logos even if they were created when this rule was in place.
Logos from the same entry are supposed to be similar to each other, for example: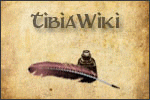 Prizes
Party set consists of:

Party Lampions (Green) +

Party Lampions (Red) +

Party Wall Snake +

Party Wall Tinsel
Dread Doll is sponsored by FunTibia.
The best set of logos will most likely be used on TibiaWiki and in Tibia.com's fansite section. But the final decision is up to the administrator team.
Judgement
Submit
Submissions are now closed! View them
here
!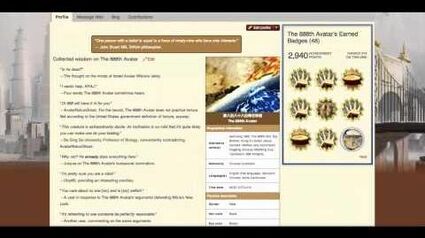 In order to submit your entry you must have a Wikia account. If you don't have one yet, the following video might be useful for you. Use
Special:Upload
to upload your files (the 3 final versions and the unfinished versions). Please, choose appropriate names like
"Logo 1 by"
followed by your Wikia account name. Then press the above button and follow the instructions.
Disclaimer:
By participating in this contest, you confirm that the submitted artworks are your own creation and that they do not plagiarize someone else's work. You agree that TibiaWiki has the right to edit and/or publish them.
Community content is available under
CC-BY-SA
unless otherwise noted.