To celebrate our 10th anniversary, we want to hear from our users what they like on TibiaWiki, how important this fansite is for their Tibia gaming experience, and if they have any fun or even unforgettable story involving us. We will draw 10 players among all entries who will receive a heavily bound book and some party items!
Don't forget to check out our Logo Contest!
Important links:
Rules
Entries must contain:

Either a message in which you describe how important TibiaWiki is for your gaming experience; or
A short narrative (story) of something nice or funny that happened to you and related to TibiaWiki.
Character name (and its game world) to receive the prizes in its inbox, if among the first 10 after the draw. An award inscription will be written on the heavily bound book mentioning the same character name.

Entries must be in English, but they don't need to be perfectly written, i.e., you're allowed to use translation websites.
Entries must be your own creation and it must not plagiarize someone else's work.
Character level should be at least 30 at the moment of verification.
Only 1 entry per Tibia account.
Only 1 entry per Wikia account.
Character must be your own, and you must write "Happy 10th anniversary, TibiaWiki!" in your character page comment to prove it until your application has been approved.
Tibia account must not be hidden during the contest.
Tibia account must have been created before TibiaWiki's anniversary, November 22nd, 2014.
All entries must be submitted before January 8th, 2015, 00:00 CET.
Entries should be submitted by clicking on the submission button below or by creating a new section on the submissions page. Entries will be visible to everyone.
Entries must obey Tibia and TibiaWiki rules.
If any of the rules are broken, the administrator team has the right to disqualify the related entry.
Rules may be changed during the contest.
Process
To be fully transparent we provide the process your application will go through.
You apply, providing the details requested;
We load your Tibia.com profile some time between your application and the start of the lottery;
If your account creation date is the same as another applicant's, then we will load the account profiles in question again and:

Check if either characters are hidden, and if so disqualify those character(s); and
Check if the other character exists in the character list, and if so disqualify those character(s); and then
Approve the application, if they have not been disqualified as per the steps above.

We record, for everyone to see on this page the character name and account creation date.
Prizes
Party set consists of:

Party Lampions (Green) +

Party Lampions (Red) +

Party Wall Snake +

Party Wall Tinsel
Raffle
Submit
Submissions are now closed! View them
here
!
In order to submit your entry you must have a Wikia account. If you don't have one yet, the following video might be useful for you. Press the above button while logged in.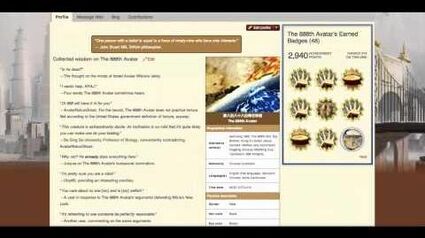 Community content is available under
CC-BY-SA
unless otherwise noted.