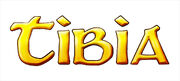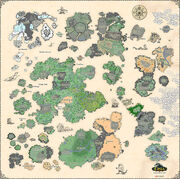 Tibia is a massive multiplayer online role-playing game (MMORPG) created by the German company CipSoft GmbH, which can be downloaded here. This wiki is devoted to Tibia.
See Tibia (computer game) at Wikipedia.
Tibia is also the name of a fictional continent within the game world (often referred to as "Mainland" or simply "Main") containing five of the twelve major towns. When the goddess, Tibiasula, died her body was divided into the four elements including the earth: Tibia.
See Tibia (Continent).
Tibia is also a bone in the human body, located in the lower leg.
See Tibia (bone) at Wikipedia.
See also
External links