Properties
Property
Value
General
Aliases
Est. Length
Requirements
Premium

✗

Level
0
(30+ recommended)
Other
Classification
Quest
Version
Unknown.
Status
Active
Help
Required Equipment
Method
Go to the Ancient Temple, north of Thais (here).
Go down two levels, and head as far north as you can go.
Go down to the level with the Rotworms.
Follow this path to the east and south, and go down the ladder:
On this level, there will be a lot of Poison Fields. You can either run through them and then use Antidote, or you can use Destroy Field to clear a path.
Go down another level.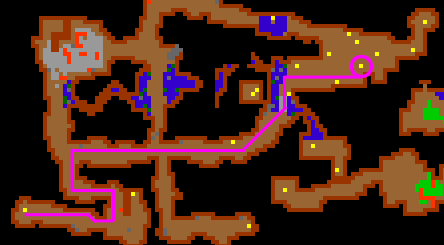 Follow this path around to the underground park and use the Pick where indicated:
The quest box will be just south-east of the ladder.