Notes
Click Here to Show/Hide Spoiler Information
Spoiler warning: Quest and/or game spoiling details follow. (
Settings
: hidden content)
Spoiler ends here.
It doesn't drop any loot because he always dies before his brother, Sir Baeloc.
Damage Taken From Elements
Physical

Death

Holy
Ice

Fire

Energy
Earth
Behaviour
Sir Nictros never retreats.
Strategy
Do not use Death Damage since it heals the boss. It's recommended that you keep killing the summons since they are quite strong. In order to kill it, you'll have to kill its brother Sir Baeloc at the same time, otherwise they will heal each other.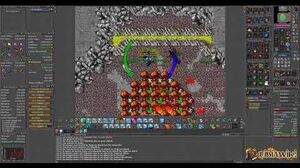 Loot
This creature drops no loot.