This article is a stub. You can help TibiaWiki by expanding it.
Reasons for stub: After Updates/9.8 a lot of this info needs updating, because new iron ore wagons have been added.
Kazordoon
is not known by all players, and really not every player knows how to pass it. Here you can find the routes around, through and in
Kazordoon
.
Equipment needed:
Be prepared to face:
Poison Spiders, Spiders, Rotworms, Wolves, Dwarfs, Dwarf Soldier on Dwarf Bridge.
Advice
Be aware of hidden holes:
A= Roping spot
B= Hidden hole
Routes:
Kazordoon Entrance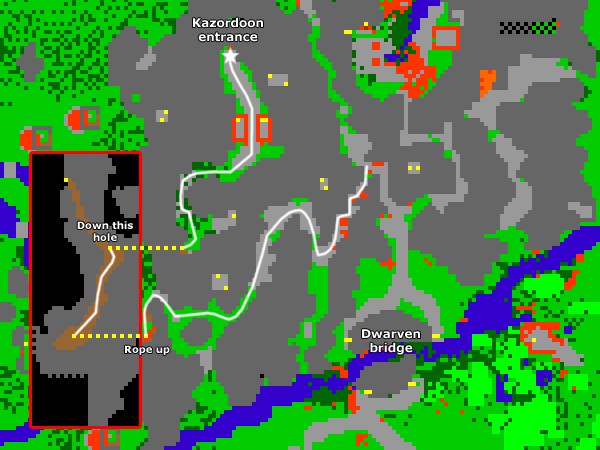 City connections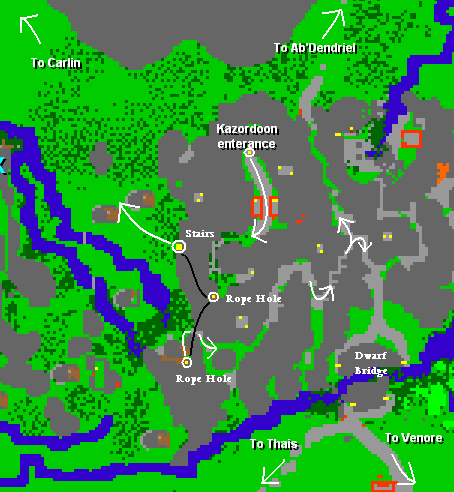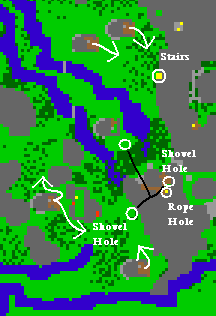 See also:
Community content is available under
CC-BY-SA
unless otherwise noted.