The main library of Rathleton is located in the basement of the Rathleton Magistrate, but there are some books scattered around the city and island as well. The books found on Krailos are also included on this page.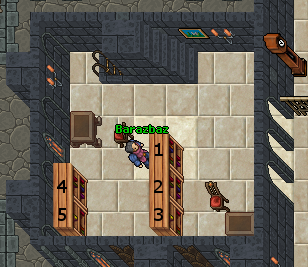 These bookcases are EMPTY:
Sixth, Eighth, Eleventh, Twelfth.

Note: These bookcases are all moveable.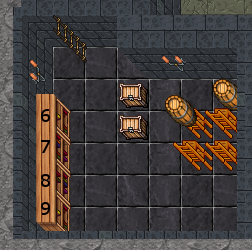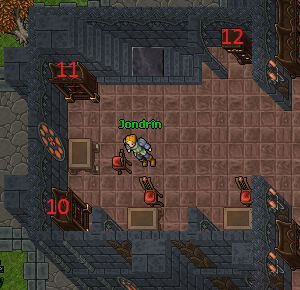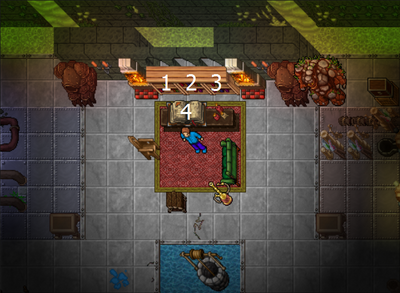 Note: These bookcases are all moveable.
Others
Name
Book Type
Short Description
A Venture Through the Oramond Fields (Book)
Thoughts on how Oramond may have been changed over time by glooth.
Beauty and the Mino (Book)
?
Diary of E. M. (Book)
?
Finger Flights to Musical Heights (Book)
?
Four Wishing Statues (Book)
An explorer encounters four statues that are apparently wishing for something.
Mutated Glooth (Book)
Someone has found something which very much pleases

Uquora the High-Handed of the Circle of the Black Sphinx

.
Offline Training (Book)
How to train when offline.
Oramond Observer (Book)
?
Rathleton Gazette (Book)
?
Tassondis's Discoveries (Book)
The Planegazers have found a way to decipher some hidden messages.
The Apprentice Pieces (Book)
?
The Blood Grail (Book)
Someone contemplates gaining power using the Blood Grail
The Book of Stars (Book)
?
The Fauna and Flora of the Isle of Oramond (Book)
Thoughts on Oramond's past and the conflict with Minotaurs
The Key to Chamber Music (Book)
?
The Layers of the Worlds (Book)
?
The Movement of the Stars (Book)
?
The Old Man and the Sea Serpent (Book)
?
The Scales to Success (Book)
?
The Uses of Glooth in Modern Oramond Pharmacy (Book)
Pharmatic uses of glooth.
Name
Type
Description
Downfall of an Empire (Book)
Passionate followers of Fafnar committed sacrilege against Suon and thus doomed an entire empire.
Geography of Krailos (Book)
The features of the island of Krailos.
Goblin Mountain (Book)

Sugatrap

founds a goblin city in the Krailos mountains after

Frog God

instructs him to do so.
Offline Training (Book)
How to train when offline.
Ogre Society (Book)
The culture of the Ogres.
Pillaging Krailos (Book)
A pirate is eager to plunder the island he just discovered.
Stranded Miserably (Book)
An unfortunate seaman reflects upon his miserable fate now his ship has stranded on some unknow and dangerous island.
Libraries in Tibia
Town
Wilderness
Other