Near the city of Port Hope there is a cave with many Swamp Trolls suited for players at level 8 to 20. It is also a good place for any player who wishes to collect some food. There's a cave with a single Crab also known as the Holy Crab and a Bonelord spawn so be careful when exploring the area. You can enter the cave using a hole here or here. The cave furthest south, with the Rats, Bugs and Spiders, is also connected to the Tiquanda Bandit Caves, accessible through the hole located here.
Maps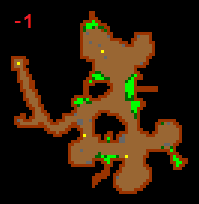 The first floor, filled with cave rats, bugs and spiders.

A lot of swamp trolls in this room. Also an exit to the surface.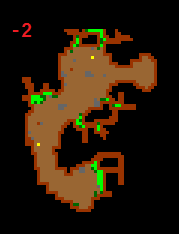 Second floor, swamp trolls and poison spiders.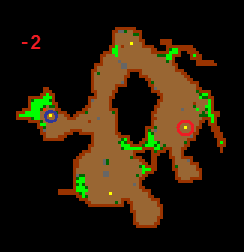 The main floor, swamp trolls, poison spiders and skeletons, red circle is the bonelord hole and blue is the holy crab spawn.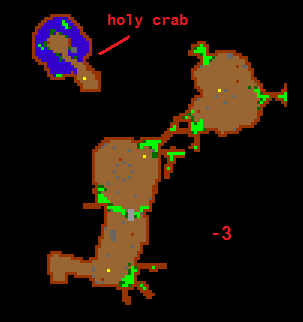 Third floor, swamp trolls, poison spiders, the bonelord spawn (north-east cave) and holy crab cave (north-west).
Community content is available under
CC-BY-SA
unless otherwise noted.