Legend
The Orc King hoards a treasure in his throneroom, guarded by the best warriors of the fortress.
Dangers
Orcs, Orc Spearmen, Orc Warriors, Orc Riders, Slimes, Bonelords, Cyclopes, Orc Berserkers, Orc Shamans, Orc Warlords, Orc Leaders, a Dragon and a Stone Golem
Click to show/hide the quest spoiler.
(settings)
Required equipment
Method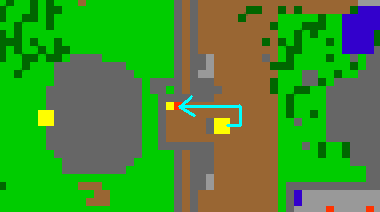 Head east and be prepared to face all kinds of Orcs. (The safest route its marked with a blue line)
Community content is available under
CC-BY-SA
unless otherwise noted.