Properties
Property
Value
General
Aliases
Star Room Quest, Necromancer Quest, Blue Robe Quest, Goshnar Quest
Est. Length
Requirements
Premium

✓

Level
60
(70 recommended)
Other
Classification
Quest
Version
7.3


August 11, 2004

Status
Active
Help
Dangers
Necromancers, Blood Priests, Blood Hands, Demon Skeletons, Mummies, Vampires, Priestesses, Zombies, Skeletons, Rats, possibly Necropharus (rare spawn), and other Undead creatures.
Please review this page.

This page may need to be updated for content, grammar, spelling, language, etc.

Please remove this template after the page has been raised to appropriate standards of quality.
Required equipment
Method
Head to Drefia west of Darashia and enter the main dungeon here. It is advised to use the Invisibility spell here due to the overwhelming undead force.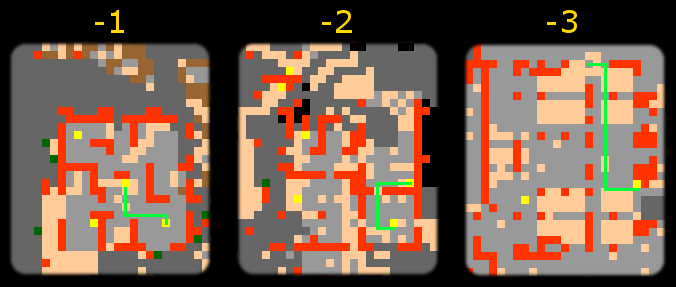 Follow the map above, or just descend to the third floor of the main dungeon.
On the third floor, head straight north approximately 18 steps. To your left will be a hole. Open it with a Shovel and go down.