Properties
Property
Value
General
Aliases
Est. Length
Quest Log

✗

Requirements
Premium

✓

Level
0
(90 recommended)
Other
Classification
Quest
Version
8.0


June 26, 2007

Status
Active
Help
Legend
This quest has no legend.
Dangers
Penguins, Winter Wolf, Frost Trolls, Polar Bears, Bandits, Gargoyles, Mammoths, Stone Golems, Ice Golems, Crystal Spider, all kind of Voodoo Cultists and possible lured Nightmare
Click to show/hide the quest spoiler.
(settings)
Spoiler:
Go to the Formogar Mines:
Then follow this path: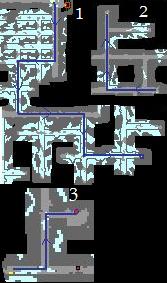 Warning: You can meet a Nightmare which spawns on 3rd floor (marked with a small square).
You will find a reward in box, near the wall.
There is also a second potion to obtain. Go back to the enterance and follow this path: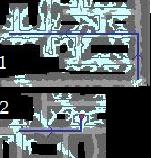 Reward is in the box, near the fire.
Community content is available under
CC-BY-SA
unless otherwise noted.