Welcome to TibiaWiki!

This collaborative community wiki is a repository of information about
Tibia
, the free massive multiplayer online role playing game developed and published by
CipSoft
.
There are currently
18,733
articles.
---
| | | |
| --- | --- | --- |
| | This month, November, there is 1 event: the Lightbearer Event, from November 11th to November 15th (special raid: Essences of Darkness or Spirits of Light). Prevent darkness from falling over Tibia and help Lucius in the Temple of Light by keeping 10 Lightbringer's Basins lit for 4 days (96 hours). Tibia will be in serious danger if you fail. If you, however, succeed: glory and fame will accompany you forever. Unfortunately the Lightbearer Event already took place. Don't worry, you'll get your chance next year. Congratulations to the game worlds that succeeded in the event! | |
TibiaWiki is a Wiki project which was started by Erig on November 22, 2004. It has since become one of the largest and most frequently updated sources of Tibian information on the internet, reaching more than 1,900,000 visits per month at it's peak, with more than 450,000 being unique visitors (in 2010, ranking second among all supported/promoted fansites). It is also the most favorite Tibia fansite according to this poll. Of course, its popularity is only because of the dedicated people that contribute.
When Erig.net became a supported fansite on November 24, 2005, TibiaWiki, being part of that site, became a supported fansite too. However TibiaWiki had significantly slow load times during peak hours under the old domain because of its popularity among Tibia players. The new domain hosted by Fandom provides a better availability of this well-liked fansite, which has been supported since January 22, 2008. With the introduction of the new fansite programme, TibiaWiki became a promoted fansite, on November 11, 2008.
Almost all images on this site are from the game Tibia. Please note that the only official website is Tibia.com. The game Tibia and the website Tibia.com are copyrighted by CipSoft GmbH.
See also: TibiaWiki/History

Today is Monday, so you will currently find Rashid in Svargrond.
If it is not Monday (UTC -9 (standard time)), click here to purge the cache.
Before editing pages, please read the following articles:
When you are ready to contribute, check these pages for what is still needed:
If you want to introduce yourself or just want the visitors to know something about you you can make your own userpage, here is a guide on how to do this also containing basic editing tips. You also can use this or this template.
It is recommended to preview (alt+p) your page before you save it (alt+s). This will save you time and will simplify your editing.
If you have a question please post it to one of the Admins or the Admin Talk Page.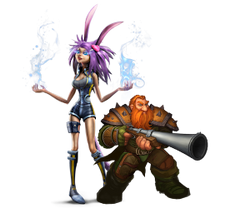 Community content is available under
CC-BY-SA
unless otherwise noted.