Properties
Property
Value
Combat Properties
Health
6000
Experience
5000
Speed
?
Armor
?
Est. Max Dmg
1471 maybe more
Summon
(not possible)
Convince
(not possible)
General Properties
Name
Leviathan
Classification
Serpents
Spawn Type
Rank
Boss
Illusionable

?

Pushable

?

Pushes

?

Elemental Properties
Physical
115%
Earth
100%
Fire
70%
Death
110% or less
Energy
110%
Holy
100%
Ice
0%
Heal
100%
Life Drain
100%
Drown
0%
Immunity Properties
Paralysable

✗

Senses Invis.

✓

Behavioural Properties
Walks around
Walks through
Other Properties
Version
8.5


July 1, 2009

Status
Active
Help
Notes
New creature in
Summer Update 2009
.
Click Here to Show/Hide Spoiler Information
Spoiler warning: Quest and/or game spoiling details follow. (
Settings
: hidden content)
Part of the
Killing in the Name of... Quest
.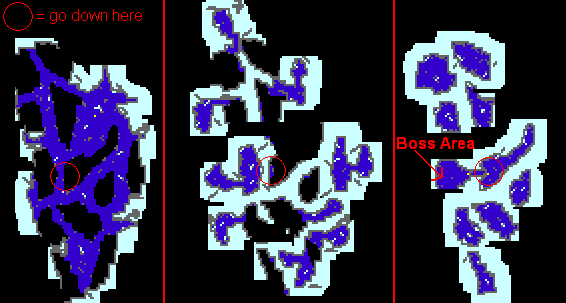 Spoiler ends here.
Damage Taken From Elements
Physical

Holy

Death

Fire

Energy

Ice

Earth
Behaviour
Heals as quickly as a Hydra and stronger, also runs away in deep red health.
Community content is available under
CC-BY-SA
unless otherwise noted.