Issavi has a main library, but there are also some other books scattered around the city.
Main LibraryEdit
The main library of Issavi is located inside the palace, one floor above ground level. It is managed by The Librarian.
This library contains 46 bookcases and 3 loose books.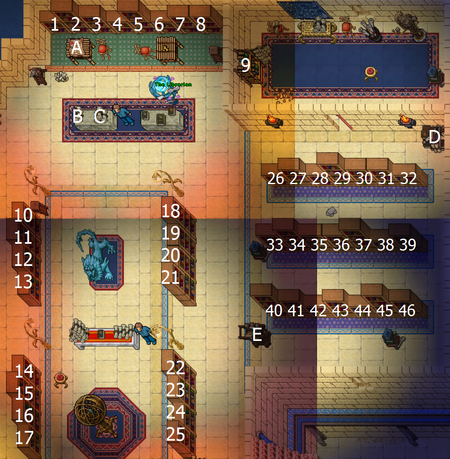 BookcasesEdit
All books are located in the lowest compartment of their bookcase.
These bookcases are EMPTY:
First, Second, Third, Fourth, Sixth, Seventh, Eighth, Ninth, Eleventh, Thirteenth, Eighteenth, Twentieth, Twenty-First, Twenty-Second, Twenty-Third, Twenty-Fourth, Twenty-Fifth, Thirty-Third, Thirty-Seventh, Thirty-Eighth, Thirty-Ninth, Fortieth, Forty-First, Forty-Fourth, Forty-Sixth
Loose booksEdit
Loose books from A to E, with D and E being empty.
Other booksEdit
Libraries in Tibia
Town
Wilderness
Other