Legend
Rob the greedy goblins of their small treasure.
Click to show/hide the quest spoiler.
(settings)
Required Equipment
Method
There is only one way to go, so follow the cave until you emerge in a grassy area (here).
Follow this path to the north-west and go down the hole: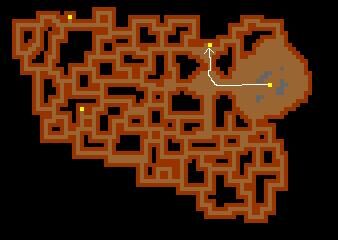 Follow this path to the hole in the far north-east corner. Go down this hole, and watch out for more goblins and 2 wasps:
The reward is in two chests in the throne room to the north:
Community content is available under
CC-BY-SA
unless otherwise noted.