Required Equipment
Method
First of all, you have to go to the Edron Cave, which is here, be prepared to face some Hunters and Wild Warriors outside:
When you enter the undergrounds, you have to kill some Wild Warriors. Go to the next hole.

Now you have to kill some Demon Skeletons, Wild Warriors, 1 Priestess and Bonelords. Go with that way, and go downstairs: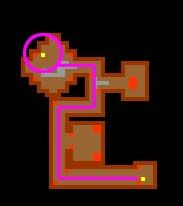 Now you have to go with that way, killing some Monks, Demon Skeletons and Wild Warriors. Go downstairs: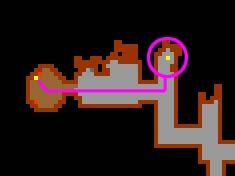 Kill the 3 Dragons and enter that hole: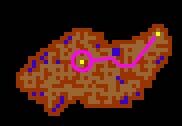 Here, you will face 1 Hero and 2 or 3 Monks.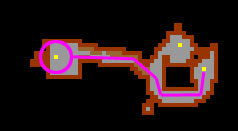 Down here you'll meet 2-3 Priestesses and 2 Monks.
Travel south and once you start to get close to the room begin to move slowly. In the room there are
In the south of the room there are 2 chests open both to recieve the Club Ring and the Red Gem.
Community content is available under
CC-BY-SA
unless otherwise noted.